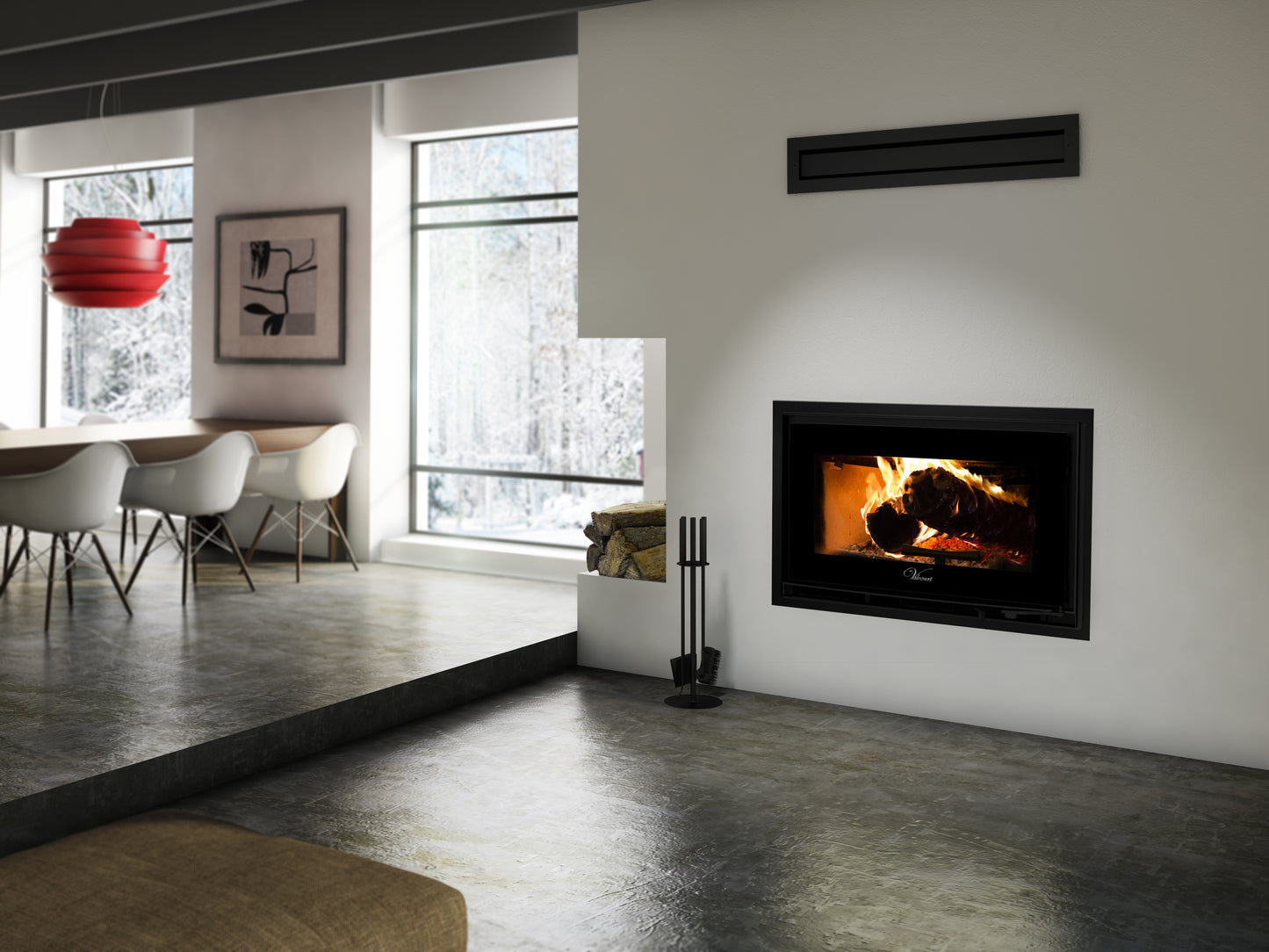 FP12 MUNDO
With its straight lines, simplistic shape and neutral color, the FP12 Mundo brings a gust of modernism into your home. It harmonizes both functionality and comfort perfectly.
Moreover, with its extra large clean face glass, the Mundo offers a view on the fire that is unmatched in the industry. This ecological fireplace is EPA certified with an emissions rate of 4.4 g/h and produces up to 75,000 BTU/h.
The heat distribution kit available with the Mundo will help you harness all the power from this incredible fireplace while keeping in mind the contemporary lines of your décor. The most serious of users will also want to install the forced air kit which will allow for better and more efficient heat transfers to a room further from the fireplace.