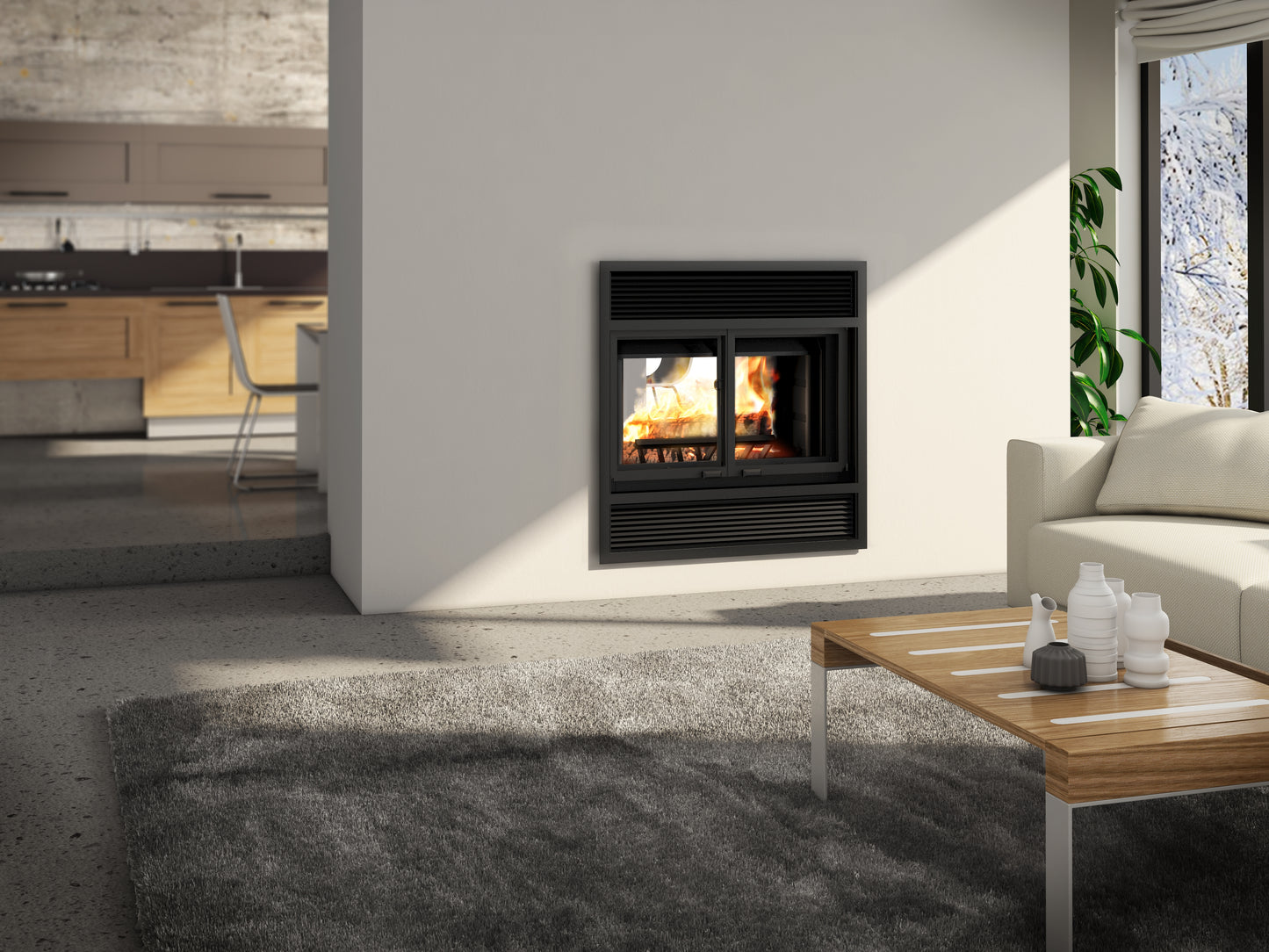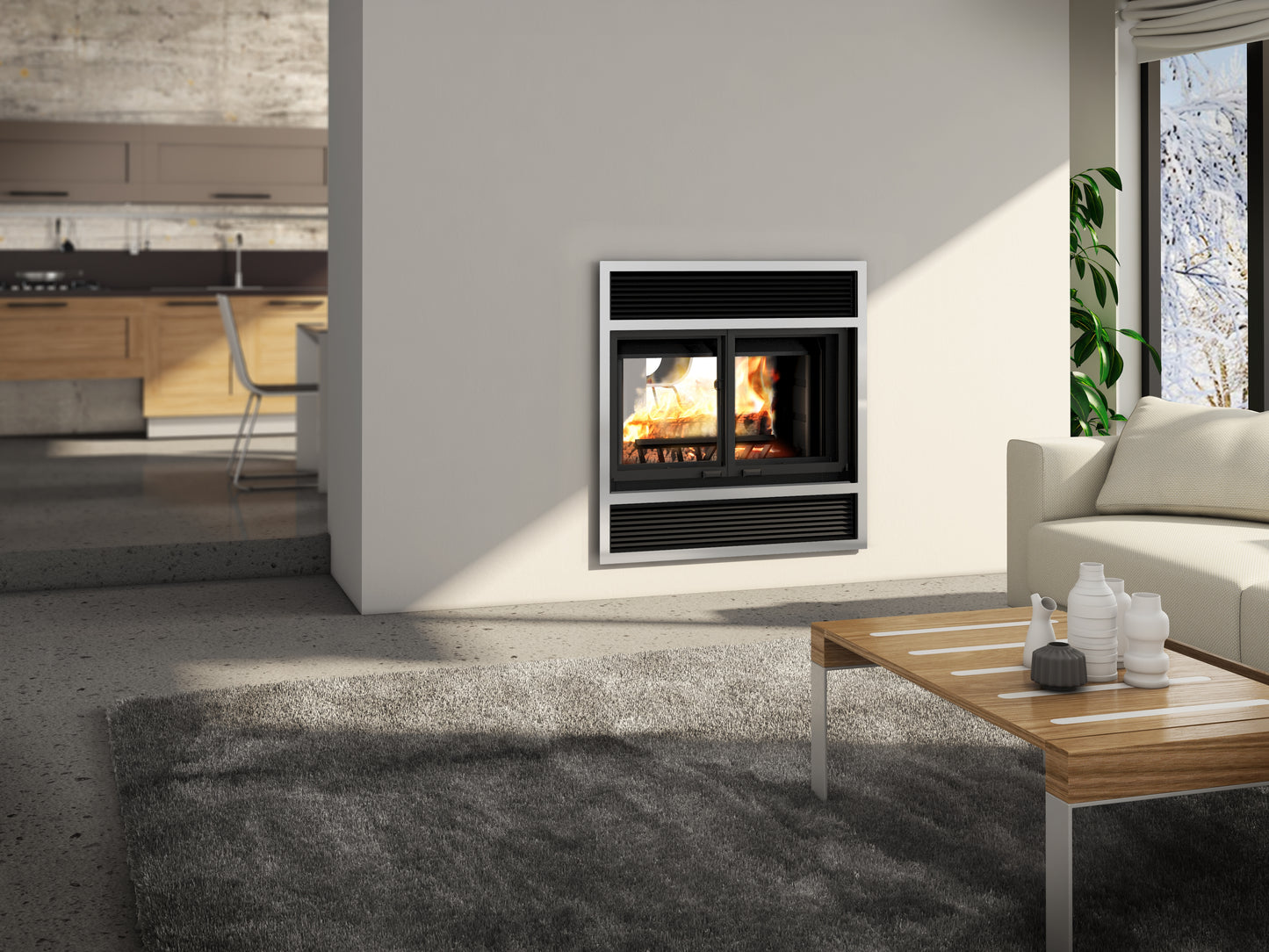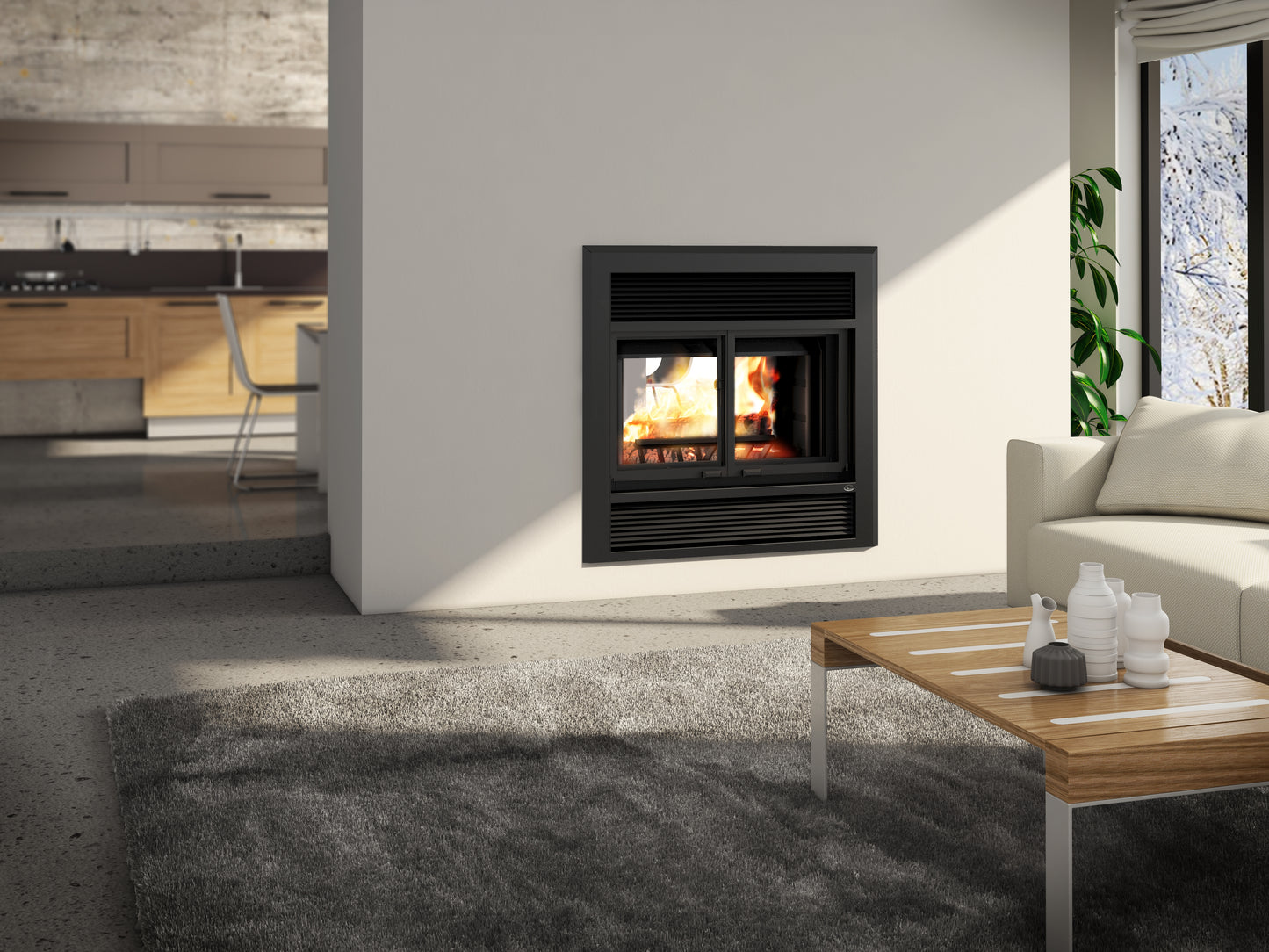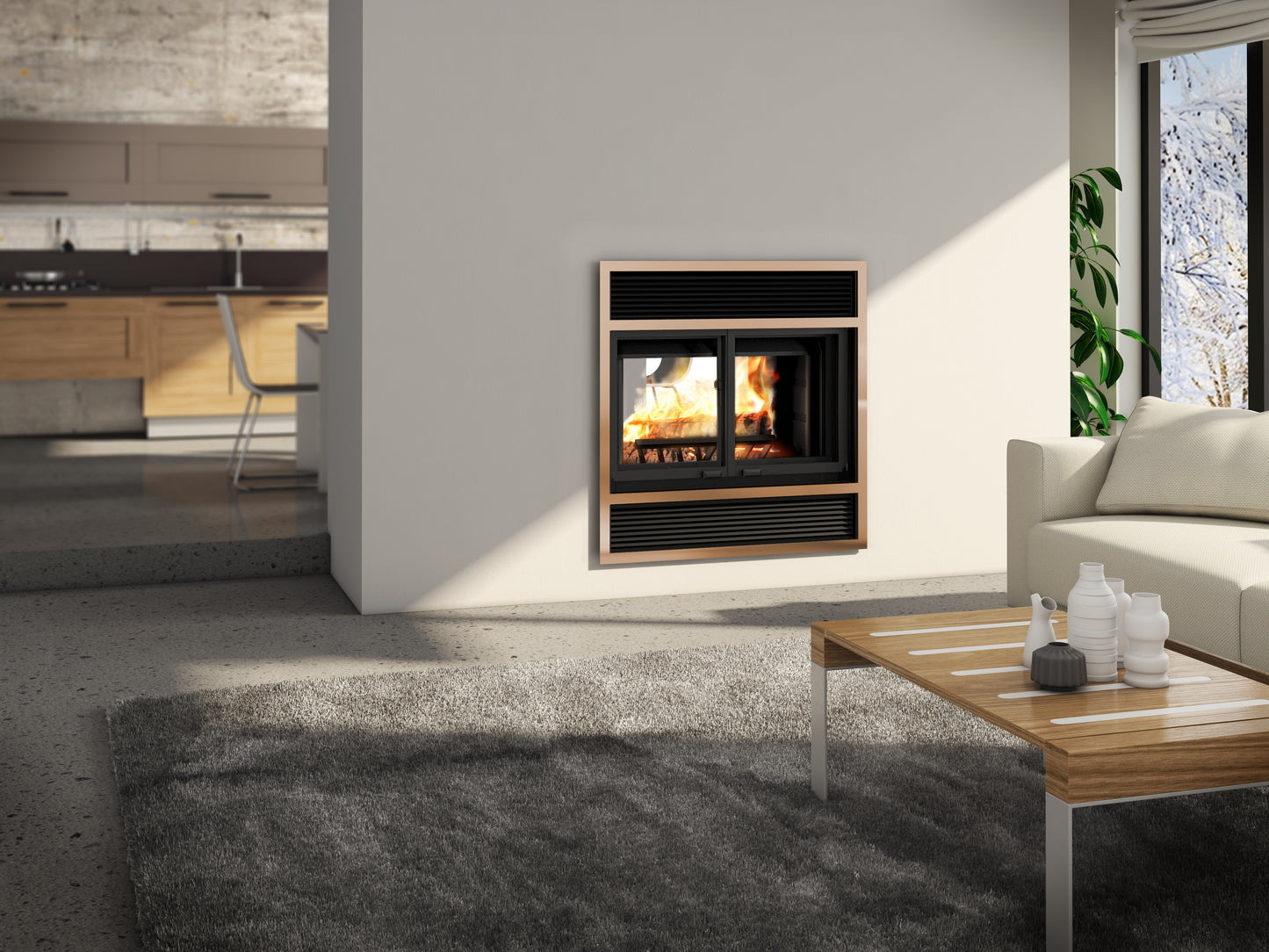 FP5 WESTMOUNT
So what's better than a Valcourt fireplace in one room?
How about a Valcourt fireplace that has a face in two rooms at the same time. A double sided Valcourt fireplace. That is what the Westmount gives to the Valcourt line.
Enjoy the view of the fire through its modern style doors. Great in a master suite between the bedroom and bathroom and so romantic! How about between a dining room and a living room? Or maybe between a dining room and a kitchen?
Whatever or wherever you desire a see-through fireplace, the Westmount is there for you. Enjoy the fire wherever you may happen to be!